We use a universal pack for five-pack flavors, and we mark the flavor on the back of the pack.
Please turn the pouch around to confirm.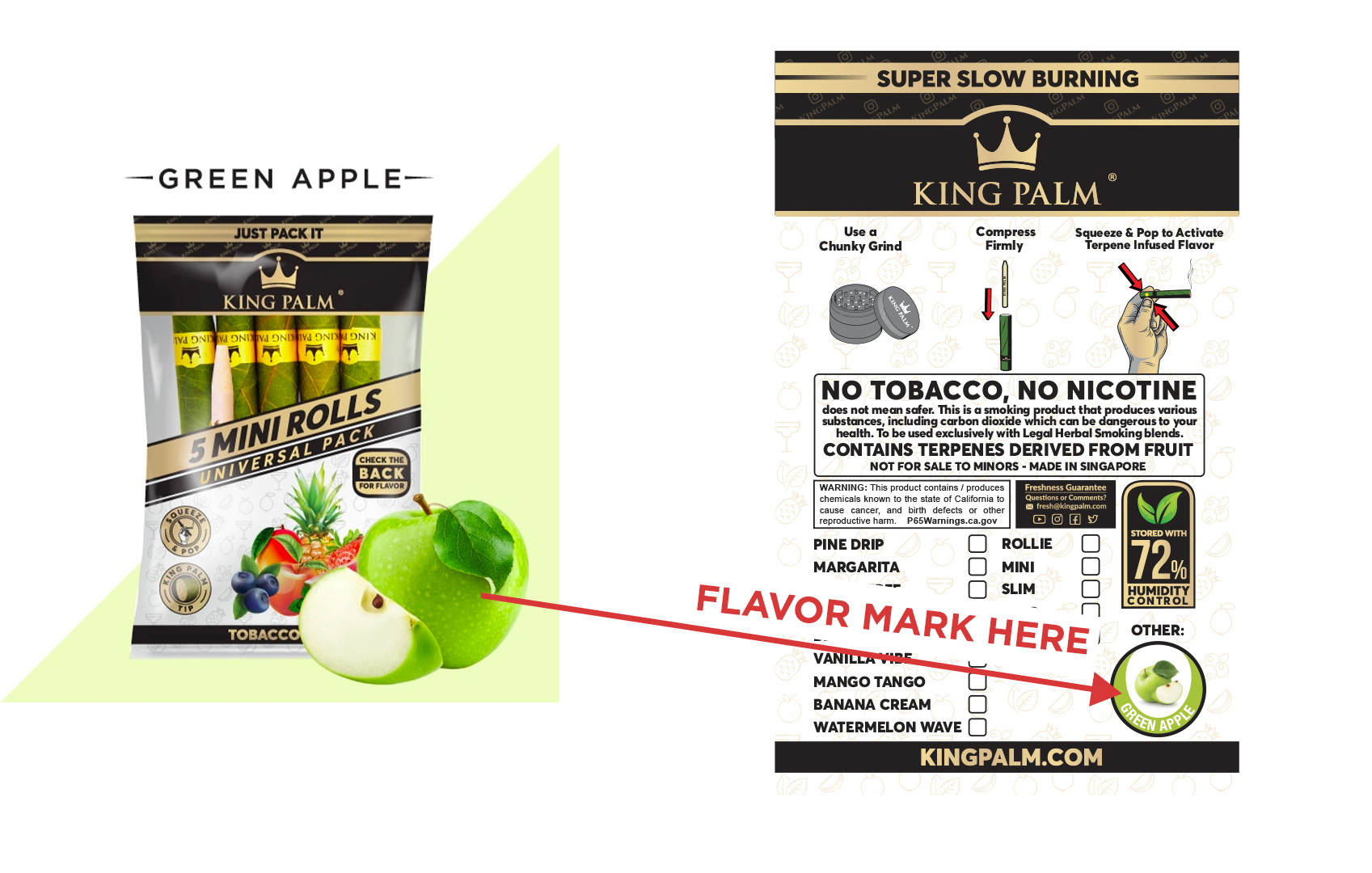 I purchased one or more of the single flavored rolls.
The paper insert has a symbol located at the top, which shows the flavor.
The insert itself is also labeled with what flavor it is.